VIGTIGT: BILLETSALGET ER RIGTIGT GODT IGANG! FESTIVALEN BLIVER HELT SIKKERT UDSOLGT PGA. RESTRIKTIONERNE OG DET BEGRÆNSEDE ANTAL BILETTER.
*ENGLISH TO FOLLOW*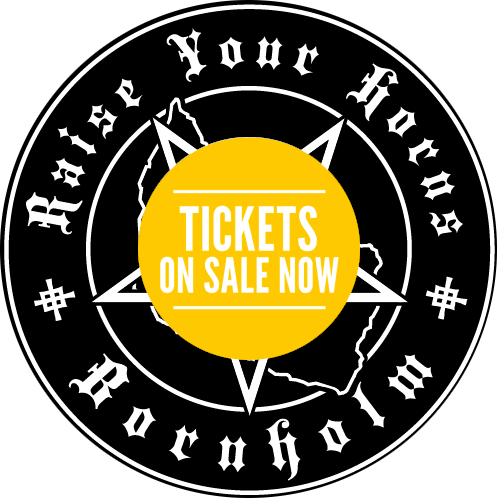 Og du kan godt begynde at glæde dig! Til næste festival finder vi et endnu bedre, endnu vildere og endnu mere ambitiøst program frem. Så hvis du vil med og allerede nu ved, at du vil støtte den fede metalmusik til Danmarks østligste heavymetalfestival, så køb din billet.

Som udgangspunkt sætter vi kun et begrænset antal biletter til salg, da vi planlægger ud fra samme restriktioner som i 2020, og hvis det ændrer sig, sætter vi flere biletter til salg. Så hvis du vil være sikret et metalbrag uden lige, så køb din billet så tidligt som muligt! Lige nu er der kun 170 billetter til salg, og sidste festival blev udsolgt.

Køb din billet her- klik her.

Prisen i år på en partout billet er 500 kr. Vi sælger ikke endagsbiletter i 2021.
*ENGLISH*
NOW the ticket sales start for RAISE YOUR HORNS 2021 !!!
Buy your ticket here- click here.
And you can start rejoicing! For the next- coming festival, we find an even better, even wilder, and even more ambitious program. So if you want to join, and already know that you want to support the cool metal music for Denmark's eastern Island heavy metal festival, buy your ticket now.
As a starting point, we only put a limited number of tickets up for sale, as we are planning based on the same restrictions as in 2020, and if that changes, we will put more tickets up for sale. So if you want to be guaranteed a metal bang 2021, then go buy your ticket as early as possible !! Right now, we have only 170 tickets for sale, and last years festival got sold out, so go on ! Buy it !
Buy your ticket here- click here.
The price this year for a partout ticket is DKK 500. We do not sell one-day tickets to the festival in 2021.