Ingen festival uden boder – sådan plejer det at være, og sådan er det også i år. I 2021 kommer følgende boder:
Goodtimes Tattoo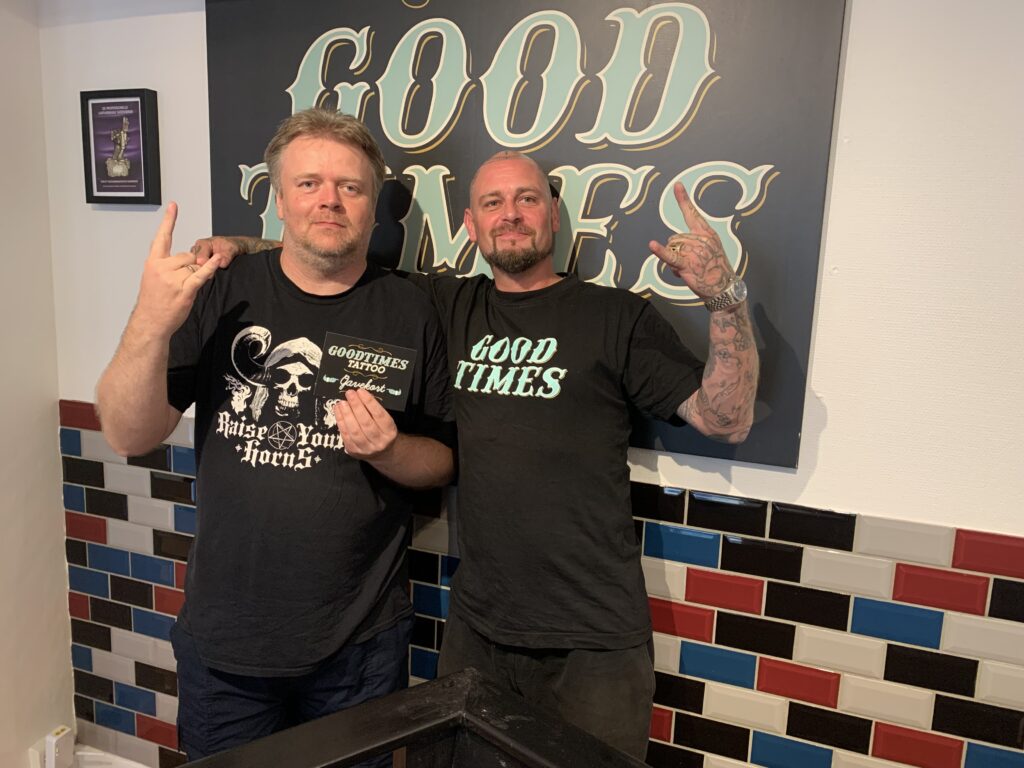 Thomas fra Goodtimes Tattoo kommer til festivalen med to tatovører og en bunke af gode ideer til de fedeste festivaltatoveringer. Han er en erfaren tatovør med butik i både København og i Rønne. Så du har altså mulighed for at få en fed og unik tatovering under Raise Your Horns – mere Rockstar bliver det vist ikke!
2nd Chance Vinyl
Small secondhand shop with many vinyl, CDs, cassettes and more. We have many rare items in both Metal and Punk records. We will bring LPs and CDs and cassettes to the Raise Your Horns festival.
You can pay with cash & PayPal.
See you all in Bornholm Sept 10-11.
Stay true to Metal.
Falafel Bornholm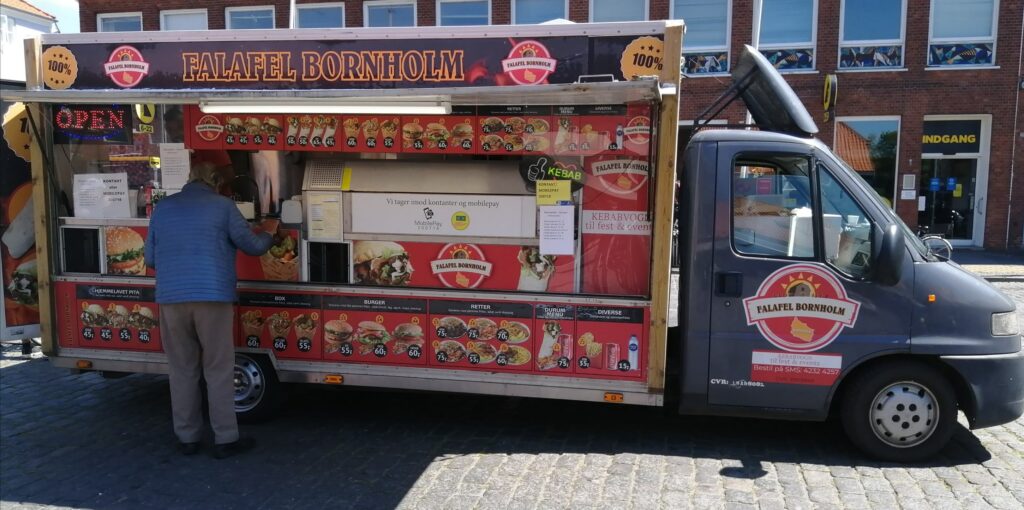 Ingen festival uden mad! Igen i år samarbejder vi med Falafel Bornholm, som kommer til festivalen og sælger mad til metalfolket. Falafel Bornholm sælger Dürum, Falafel og andet fastfood. Alt sammen til rimelige priser. Falafel Bornholm holder åbent under hele festivalen både fredag og lørdag.