— English (and media) to follow —
Deville er et svensk band, der spiller klassisk Heavy Metal. Deville spiller tight og heftigt, og det med en Stoner- rock – grunge- sound, der giver bandet en svedig Seattle lyd.
Waooooh ! Vi glæder os !!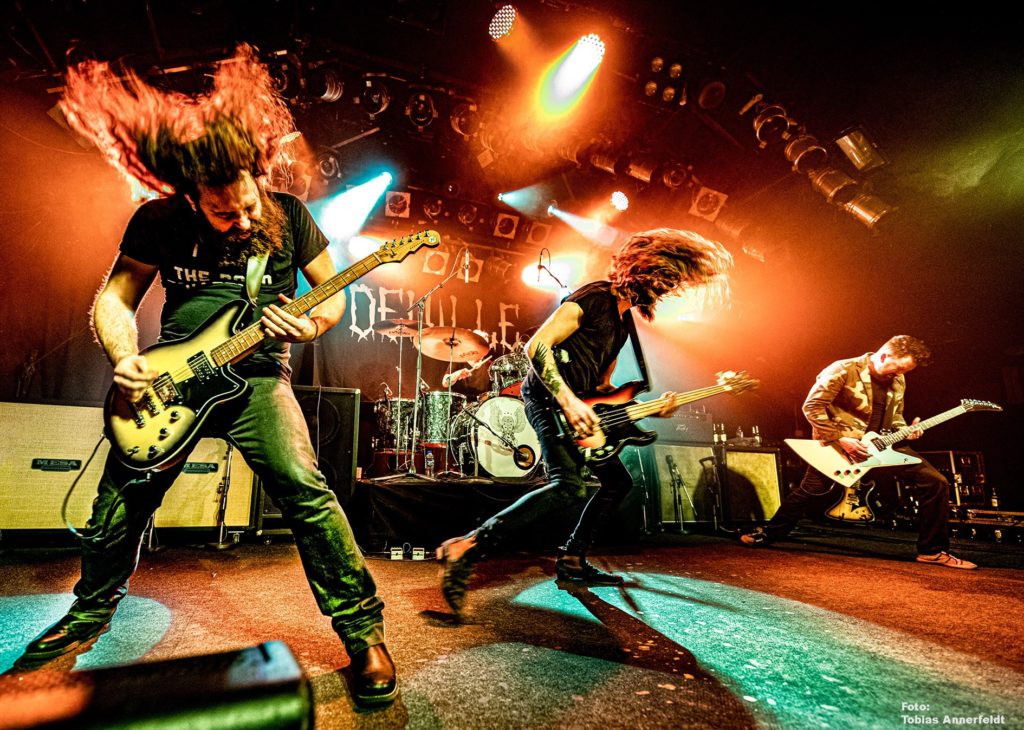 Deville har spillet sammen siden 2004, og har siden deres start spillet over 400 koncerter, bla på plakaten med bands som Red Fang, Torche, Fu Manchu, og mange andre. Deres sidste album fra 2018, "Pigs With Gods", har bandets indtil nu hårdeste lyd, og den mere udprægede Heavy Metal lyd, er præcis den lyd, de kommer til festivallen med. Med et bagkatalog på 7 albums, er det altså et erfarent band, der gæster Raise Your Horns. Det svenske line- up er Andreas Bengtsson,vocals/guitar, Michael Ödegården,drums, Andreas Wulkan,guitar/vocals og Martin Nobel,bass, og efter hvad vi hører, så glæder de sig til at komme til Bornholm, og lægge festivallen ned !!
— English —
Deville is a Swedish band that plays classic Heavy Metal. Deville plays tight and fierce, and that with a stoner rock – grunge sound that gives the band a sweaty Seattle sound. Waooooh! We are looking forward to this band !!!
Deville has been playing together since 2004 and has played over 400 concerts since the start, including playing with bands like Red Fang, Torche, Fu Manchu, and many others. Their last album from 2018, "Pigs With Gods", has the band's hardest sound so far, and the more distinct Heavy Metal sound, is exactly the sound they come to the festival with. With a back catalog of 7 albums, it is an experienced band that plays at Raise Your Horns. The Swedish line-up is Andreas Bengtsson, vocals / guitar, Michael Ödegården, drums, Andreas Wulkan, guitar / vocals and Martin Nobel, bass, and after what we hear, they are looking forward to come to Bornholm and smash the festival !!