*** English below **

Riffene er tungere, soloerne er hurtigere, tromlerne er mere storslåede, og bassen buldrer vej til kaos. Aldrig har Justify Rebillion følt sig så stærke og magtfuld! Justify Rebillion har skruet tempoet op, men også gjort plads til nogle langsommere hymner, som fans kan bange til. Nyeste album, "Unleashing The Beast", er indspillet og produceret i CB Studios i Jylland af Christian Bonde, der også leverer gæstevokal på sporet "Throne Of Greed" – det længste nummer af Justify Rebillion til dato. De fire metallerne fra Slagelse i Danmark, Er på vej frem med deres old-school-lyd ,og de har meget på hjertet, hvilket er kulmineret med deres album "Unleashing The Beast" og "The Ends Justify The Means". Gør dig klar til et band, der leverer en tung og solid trasket heavy metal lyd !!!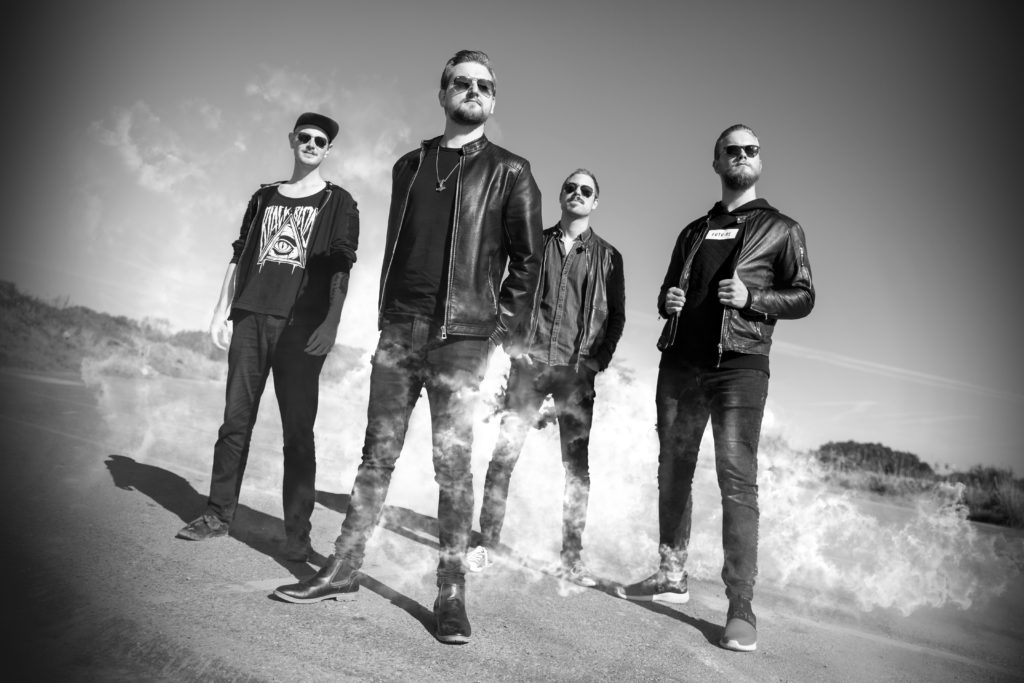 *** English ***
The riffs are heavier, the solos are faster, the drums are punchier, and the bass is rumbling its way to mayhem. Never has Justify Rebellion felt so strong and powerful! With this masterpiece of a track list, nothing can take these guys down. Justify Rebellion has turned up the pace, but also made room for some thunderous and slower anthems for fans to break their necks to.
Hailing from Slagelse in Denmark, the four-piece has carved a name for themselves with their old-school sound and a lot on heart, culminating in their albums "Unleashing The Beast" and "The Ends Justify The Means". These records grab you be the collar and deliver a solid right hook to the jaw, while the collective voice of the band roars in your face, like a lion stepping on a LEGO!