*** English to follow ***

Lamentari er et forholdsvis nyt, dansk band, men hvilket band !! Hvis du var en af dem, der så online- koncerterne på "Slay safe- Slay home", så overværede du måske bandets koncert, hvor de spillede hele debut- ep'en " Missa Pro Defunctis". Et brag af en koncert, så vi glæder os rigtigt meget til at høre Lamentari på årets Raise Your Horns.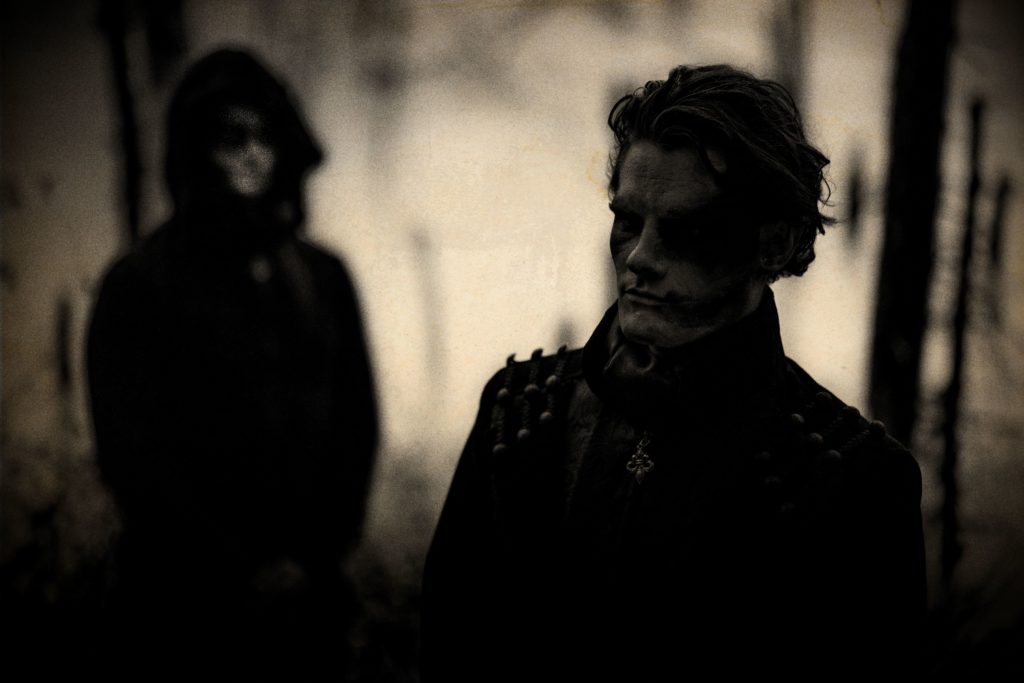 Bandet spiller Symphonic Black Metal/ Blackened Death metal, en genre, som fx Dimmu Borgir har gjort berømt, men det her danske band går altså ikke af vejen for at have store armbevægelser, når det gælder deres ambitioner om, at sprænge den danske metal- himmel. Bandets debut- ep har fået høje karakterer på de forskellige metal- sites, og det vidner om et band, der kommer med store ambitioner, og som vil levere en fantastisk koncert til Raise Your Horns. Vi gælder os !!!
*** ENGLISH***
Lamentari is a relatively new Danish band, but what a band !! If you were one of those who watched the online concerts at "Slay safe- Slay home", then you might have watched the band's concert where they played their entire debut ep "Missa Pro Defunctis". A blast of a concert so we are really looking forward to here and see Lamentari at this year's Raise Your Horns.

The band plays Symphonic Black Metal / Blackened Death metal, a genre that, for example, has made Dimmu Borgir famous, but this Danish band does not go on compromise, when it comes to their ambitions abouth blowing up the Danish metal- sky!! The band's debut epo has received high carrackters on the various metal sites, and is a promise abouth a band that comes with great ambitions and who will deliver a fantastic concert to Raise Your Horns.