*** ENGLISH TO FOLLOW ***

Black 'n' Roll bandet The Vice, kommer fra Stockholm, og blev tidligt kendt for deres beskidte rocklyd med en rå kant. Musikken er rå og kraftfuld, men alligevel musikalsk og groovy. Bandet har fornyligt annonceret deres verdensomspændende signering med powerhouse-mærket Noble Demon Records. Dette resulterer i udgivelsen af The Vice's andet album den 7 august – "White Teeth Rebellion" – et mørkt, middelværdigt rock / metal album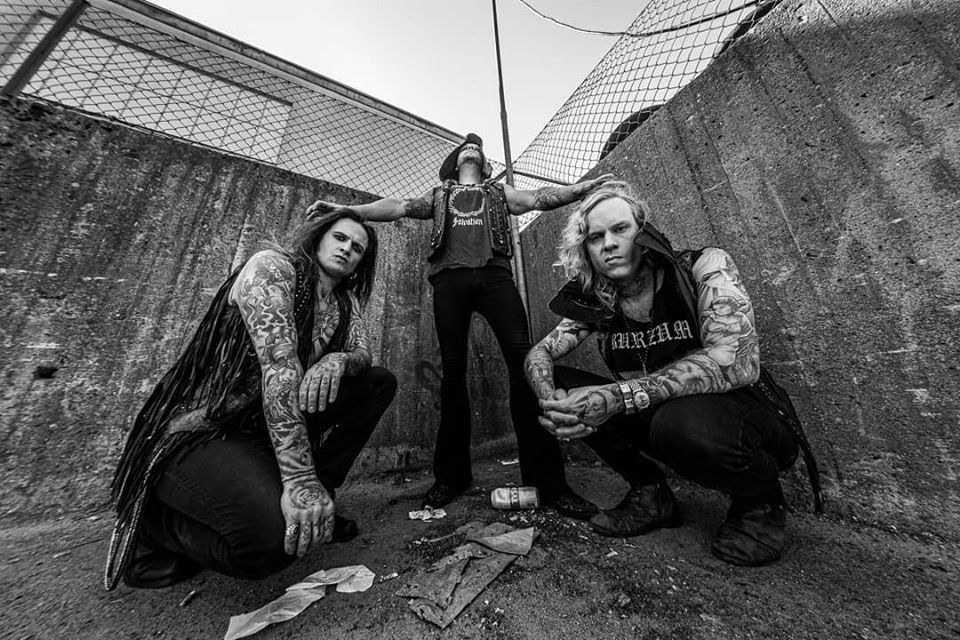 Endvidere frigav bandet et dyster og ekstatisk første glimt af, hvad vi kan forvente, i form af denne musikvideo til albumets titelspor "White Teeth Rebellion".
THE VICE er:
Rickard – Vocals & Guitarer
Charlie – Bas
Petter – Trommer
*** ENGLISH ***
Formed in Stockholm, Sweden and being known for their dirty rock sound with a raw edge and a liveset that will blow you away, Black 'n' Rollers The Vice have announced their worldwide signing with powerhouse label Noble Demon Records. Raw and powerful yet musical and groovy, THE VICE is well aware of how to turn the knobs and to invade the darker side of your musical soul. Coming your way on August 7th, THE VICE's sophomore opus – "White Teeth Rebellion" – is a dark, mean rock/metal album with the band members hearts on its sleeves.
"It is with a huge amount of pride and excitement that we announce that The Vice has signed a deal with Noble Demon! First off we'll put our Baphomet heads together for the release of the new album, 'White Teeth Rebellion'. Death, Rock & Roll, filth and a good portion of northern viciousness is coming your way in the strange days ahead." THE VICE comments.
Furthermore the band unleashed a bleak and ecstatic first glimpse of what to expect, in form of this music video for the album's title track "White Teeth Rebellion".
THE VICE are:
Rickard – Vocals & Guitars
Charlie – Bass
Petter – Drums