— ENGLISH TO FOLLOW —
Du kan komme til Bornholm med fly eller færge. Vi har herunder samlet de forskellige måder at komme til øen på, så du har mulighed for at få købt transporten til festivallen. Som udgangspunkt gælder det, at jo tidligere du bestiller rejsen, desto billigere er den. Det kan fx lade sig gøre at få bil med færgen t/r fra Ystad for blot 198 kr! At flyve t/r for små 400 kr! Og er du villig til at tage bus fra København, kan den samlede rejse gøres endnu billigere. Transporttiden fra København til Bornholm er ca 3 timer, og den kan du jo passende bruge på din favorit- metal- playliste.
Bil/ gående: BornholmsLinjen.
Busselskaber: Bemærk at de forskellige bus- selskaber har forskellige afgangssteder i KBH, hvilket du kan læse mere om på deres sider.
Flyv til Bornholm.
Den hurtigste måde at komme til øen på er med fly. Ruten varetages af DAT, og det tager ca 30 minutter at flyve KBH- Bornholm. I perioder flyves der også fra Aalborg – Bornholm og Billund – Bornholm. Her gælder det samme- vær ude i god tid, og få en billigere billet. Der er ca 10 minutters kørsel fra lufthavnen på Bornholm, til Rønne.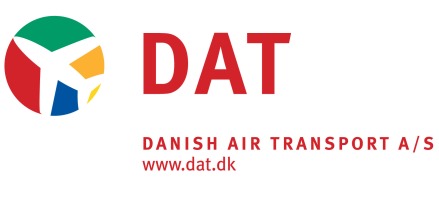 Tilbage er der blot at ønske dig og dine rejsefæller en god rejse, og her fra festivallen kaster vi nogle horn til vejrguderne, så de kan sørge for ordentligt rejse- vejr.
\\m// RAISE YOUR HORNS \\m//
— ENGLISH —
Transportation
You can get to Bornholm by plane or ferry. Below we have gathered the different ways to get to the island, so you have the opportunity to buy the transport for the festival. In principle, the sooner you book your trip, the cheaper it is. For example, it is possible to get a car with the ferry t / r from Ystad for just DKK 198! To fly t / r for sm 400 kr! And if you are willing to take a bus from Copenhagen, the overall journey can be made even cheaper. The transport time from Copenhagen to Bornholm is about 3 hours, which you can use on your favorite metal playlist. Once you have booked transportation, consider how you want to spend the night on the island. We have made a super offer with Rønne hostels, so you can rest your body after the mosh pit. Read more here.
Car / pedestrian: BornholmsLinjen.
The Bornholm Line is the ferry company that sails to the island. This is where you book if you are going to the island by car, or you have moved yourself to Køge / Ystad and walking board. The ferries depart from Ystad – Rønne (1 hour and 20 minutes), and from Køge – Rønne (5 hours, possibility of overnight one way). As mentioned, be on time with tickets; this is especially true for car transport! The price can rise a lot, the closer you get to your departure time.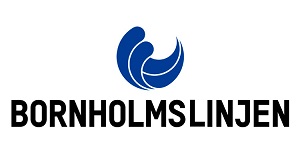 Book your transport at BornholmsLinjen.
Bus companies: Note that the different bus companies have different departure points in KBH, which you can read more about on their pages.
Bornholmer Busses.
Bornholmer Bus is a cheap and easy way to get to / from the island. The bus leaves from KBH Central Station, and to Ystad. From here you go on board.

Book your transport at Bornholmer Bus.
Kombardo Expressen.
The Kombardo Express is the Bornholm Line bus company, and the bus leaves from DGI city in KBH, and board the ferry in Ystad. Also possible to get cheap tickets with them.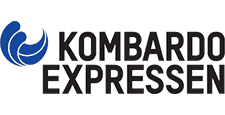 Book your transport at Kombardo Expressen.
Route 700.
Route 700 is also a bus company that runs to Bornholm. The bus has some bus stops in KBH, and therefore it takes a little longer on the trip, but you do not have to go to the city. The bus also drives on board.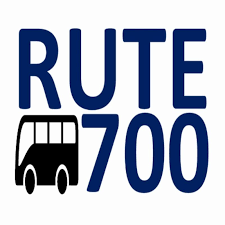 Book your transport at Route 700.
Fly to Bornholm.
The fastest way to get to the island is by plane. The route is handled by DAT, and it takes about 30 minutes to fly KBH-Bornholm. During periods there are also flights from Aalborg – Bornholm and Billund – Bornholm. Here, the same goes- be in good time, and get a cheaper ticket. About 10 minutes drive from Bornholm Airport to Rønne.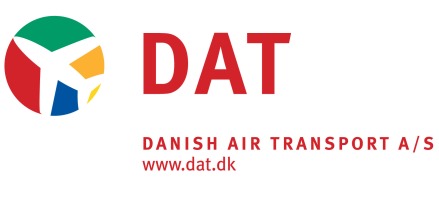 All thats left is to wish you and your traveling companions a good trip, and here from the festival we throw some horns to the weather gods, so they can arrange proper travel weather.
\\m// RAISE YOUR HORNS \\ m //