***English to follow***
Ahahaha – fra Sveriges vilde land kommer der her et band, som vi virkeligt glæder os til at høre på festivallen. Der er garanti for smadrede knæskaller og kraftige nakkesmerter, når TUNGSTEN lægger vejen forbi øen i heavy- søen!!!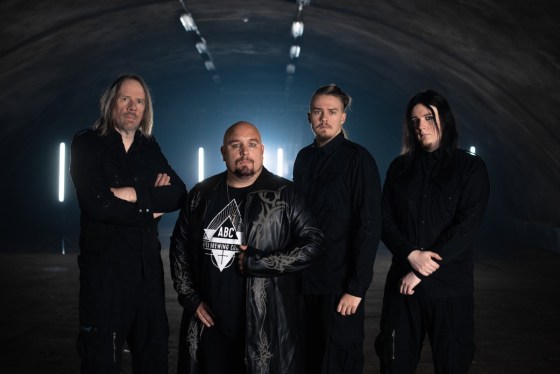 Her præsentere vi et svensk metal band med to albums i bagagen, "We will rise" fra 2019, og "Tundra" fra 2020 – et sprit- nyt album, hvor lyden er blevet lidt mere mørk, men stadigvæk har en catchy – metal- sound, der rammer lige i højre røvballe, og får dig ud i mosh- pitten hurtigere end du kan sige "RAISE YOUR HORNS".
Tungsten spiller symfonisk powermetal, iblandet folklore musik og små bidder af NU- metal, der er med til at understrege de tunge og solide beats, der giver et fedt lyd-billede. Gør dig klar til at finde hurtig- brillerne frem, når dette fede band gæster vores endnu federe festival!!!
***English***
Ahahaha – from Sweden's wild country here comes a band that we are really looking forward to hearing at the festival. There is a guarantee of smashed kneecaps and severe neck pain when TUNGSTEN makes its way to the island in the heavy sea !!!
Here we present a Swedish metal band with two albums in the bag, "We will rise" from 2019, and "Tundra" from 2020 – a brand new album where the sound has become a little darker, but still has a catchy – metal- sound that hits right in the right ass bale and gets you out of the mosh pit faster than you can say "RAISE YOUR HORNS".
Tungsten plays symphonic power metal, mixed with folklore music and small chunks of NU metal, which helps to emphasize the heavy and solid beats that give a cool sound image. Get ready to when this cool band visits our even cooler festival !!!