Hideous Divinity er et italiensk death metal band med ophav i Rom. Siden starten i 2007 har gruppen gennemgået en række udskiftninger og har nu et enkelt tilbageværende originalt medlem. Hideous Divinity har dog aldrig stået stærkere og har i 2021 udgivet de to EP'er 'LV-426' og 'Sinful Star Necrolatry', hvoraf sidstnævnte er en genudgivelse af bandets oprindelige demo fra 2007. De har tidligere udgivet fire album, senest 'Simulacrum' i 2019, alle med vokal af Enrico Di Lorenzo, der udover musiker er doktor i audiologi og foniatri, hvilket han anvender til at levere formidable, tekniske vokalpræstationer.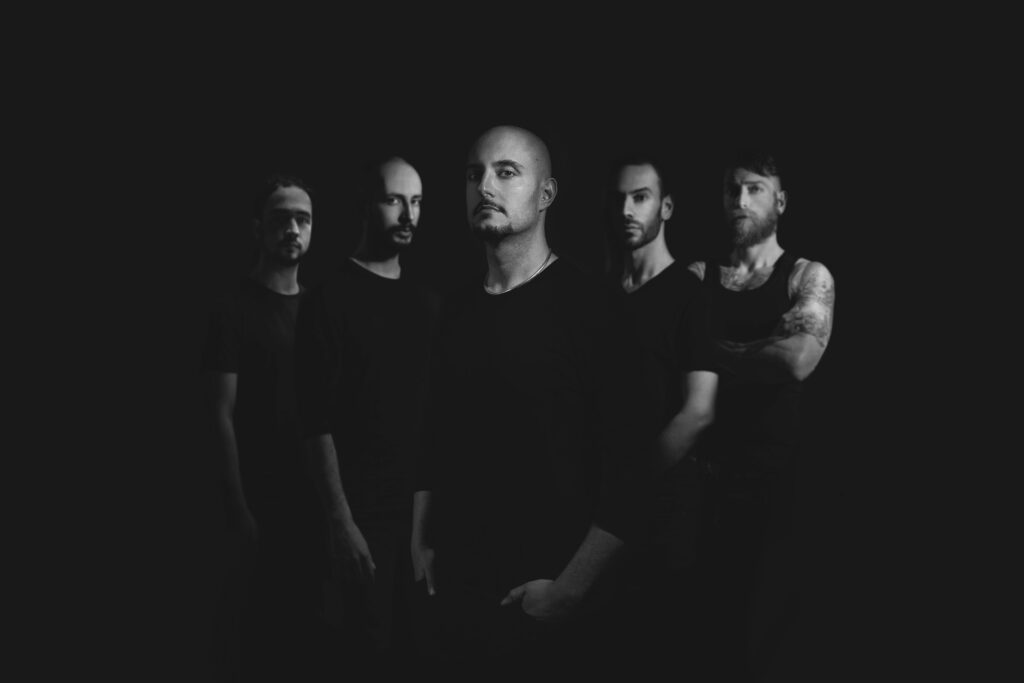 Hideous Divinity er et yderst aktivt liveband og har spillet koncerter over hele verden med navne som Vader, Malevolent Creation, Aborted, Cryptopsy og Cattle Decapitation. De har optrådt flere gange i Danmark og vender tilbage hele tre gange i 2022; i København med henholdsvis Aborted og Atheist samt på Raise Your Horns. Hideous Divinity er ikke bange for at udfordre lytteren og tage genren i nye retninger, hvilket de viser med fortolkninger af sange fra Coheed and Cambria samt Machine Head og Mayhem. Stilen er dog altid nådesløst brutal, teknisk og cinematisk death metal, der vil appellere til fans af navne som Hour of Penance, Origin og Decrepit Birth.
English
Hideous Divinity is an Italian death metal band with origins in Rome. Since the beginning in 2007, the group has gone through several line-up changes and now has one remaining original member. However, Hideous Divinity have never been stronger and in 2021 have released the two EPs 'LV-426' and 'Sinful Star Necrolatry' of which the latter is a re-release of the band's original demo from 2007. They have previously released four albums latest 'Simulacrum' in 2019 all with vocals by Enrico Di Lorenzo, who besides musician is a doctor of audiology and phoniatrics which he utilizes for delivering immaculate, technical vocal performances.
Hideous Divinity is an extremely active live band and has played shows all over the world with names such as Vader, Malevolent Creation, Aborted, Cryptopsy and Cattle Decapitation. They have performed several times in Denmark and will return no less than three times in 2022; in Copenhagen with Aborted and Atheist respectively as well as at Raise Your Horns. Hideous Divinity are not afraid to challenge the listener and take the genre in new directions which they prove with interpretations of songs from Coheed and Cambria as well as Machine Head and Mayhem. The style is however always relentlessly brutal, technical, and cinematic death metal that will appeal to fans of names such as Hour of Penance, Origin and Decrepit Birth.